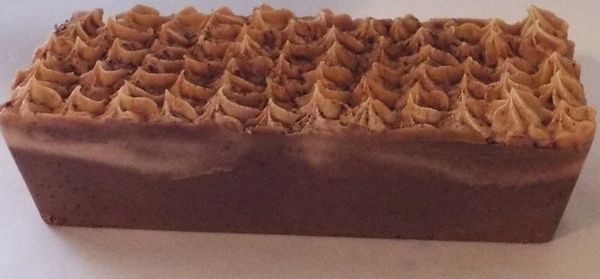 **DISCOUNTED LOG**
Whole logs of goat milk soap.  These are great for your skin. 
The reason they are discounted:  I have no idea what scent, if any, they are.  They were moved around in the soap room and were not labeled, so they are 'as is'
You can pick up and save on shipping.  If shipped/mailed out, they will have to be cut in half to fit in the box.
ingredients: lard, goat milk, coconut oil, castor oil, cocoa & shea butters, sodium hydroxide, tusslah silk, (maybe a fragrance oil or essential oil)