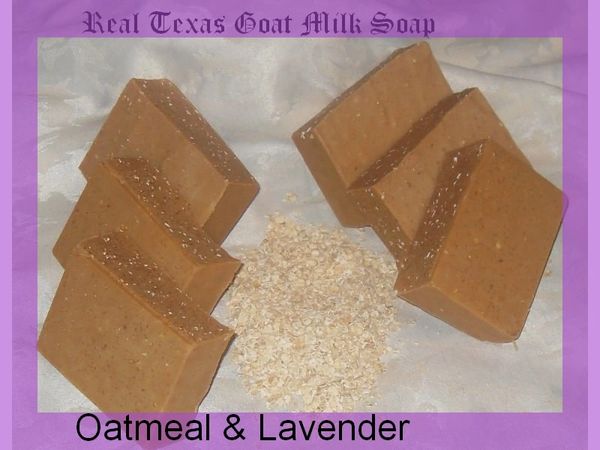 Refreshing Oatmeal goat milk soap with Bulgarian Lavender essential oil. Large bars made with fresh goats milk and ground oats. These are made with skin loving oils and are fantastic for your skin.

Lavender oil has many uses (even though they are not scientifically proven), it is known to help with healing skin, acne, bruises, headaches, anxiety, sleeplessness and many others.
Oatmeal soap has a natural moisturizing effect and also gently exfoliates.

ingredients: natural fats and oils, shea butter, goat milk, ground oats, sodium hydroxide,  silk, Bulgarian lavender eo.
each bar weighs approx 5 oz