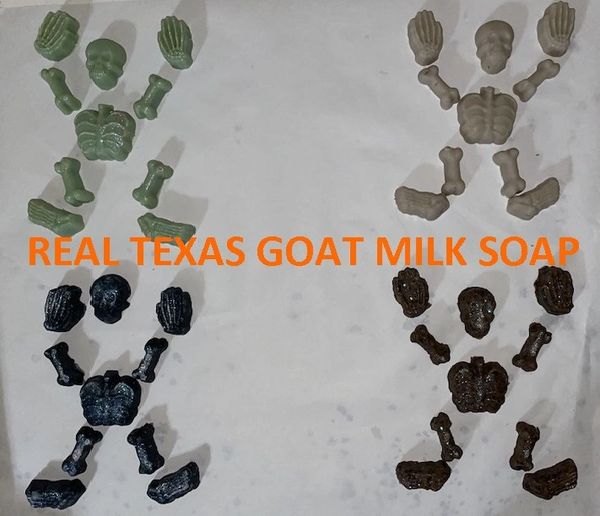 Skeleton Puzzles are cute for Halloween.  Fun for the littles and the adults too!
They are approximately 4 oz each
There is 1 each of: Activated Charcoal, Peppermint, Cafe Au Lait! Coffee Scrub, Morning Dew
Ingredients can contain: lard, coconut oil, goat milk, castor oil, cocoa and shea butters, tussah silk, sodium hydroxide, activated charcoal, fragrance oil, essential oils, micas, glitter.