1oz SAMPLE SIZE GOAT MILK SOAPS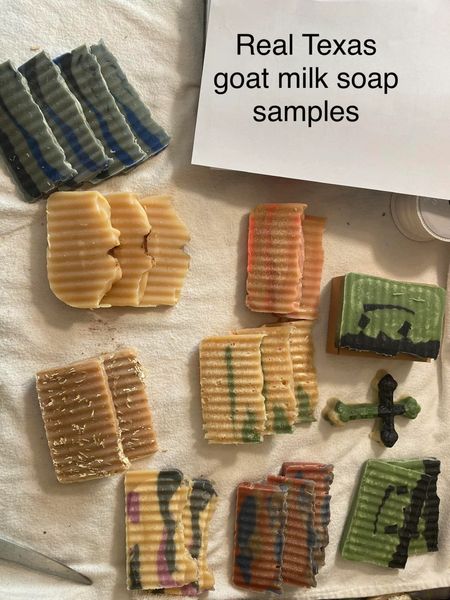 Curious about our soaps, but not sure which one you might like?  You can now order our Sample Box, which will consist of 10 - 1oz size sample bars.
If there is a particular soap you definitely want to try, please include it in the notes at check out time or email me.
These are absolutely wonderful.  Want to include them in your Airbnb or room rentals, these are the perfect size.
Soaps are at least 1oz each, individually wrapped in natural muslin bags.  You can remove the soap from the bag and use it, or leave it in the bag and use it as a natural scrubber.