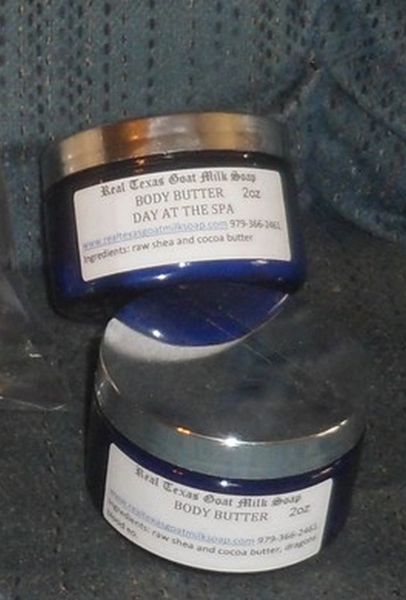 Moisturizing body butters made with raw shea and cocoa butters. These butters melt on our body, replenishes your skin to silky smoothness.  Works great for dry cracked skin: hands, feet, etc.

You pick the scent if you want one.

picture is for reference only. 4 oz weight per jar. These are butters, they will melt and if melted they will settle further into the jar.