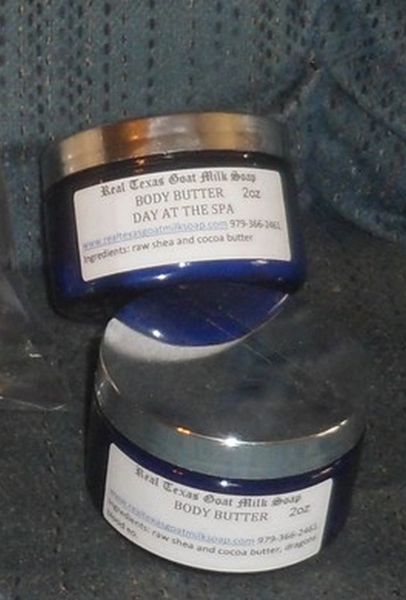 Moisturizing body butters made with raw shea and cocoa butters.  Whipped to light airy consistency, goes on smoothly.  These butters melt on our body, replenishes your skin to silky smoothness.  Works great for dry cracked skin: hands, feet, etc.

You pick the scent, if you want one.  I can also add glitter to your body butters, just send me a note that you would like it added.

picture is for reference only. 4 oz jar. These are butters, they will melt and if melted they will settle further into the jar.
**NOTE** As hot as it is, these will melt during shipping.   If it's really hot when they arrive let them cool before opening, you can even place them in the fridge first if you like.