Activated Charcoal w/ lavender & tea tree oils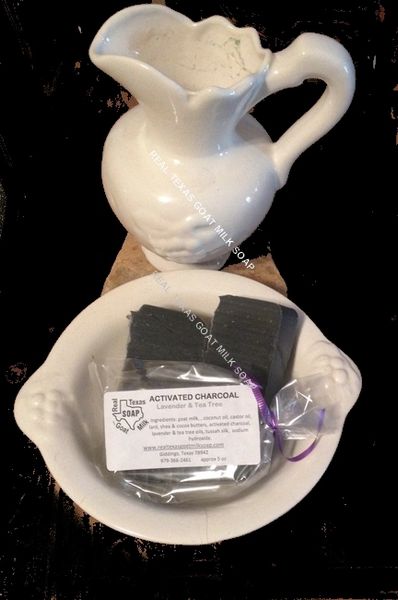 Activated Charcoal goats milk soap, with lavender and tea tree essential oils.
This can be used to assist in drawing out impurities.  It is said to help in tightening pores, clearing up acne and pimples. Leaves clean smooth skin.  This soap is also enhanced with lavender oil and tea tree oil.