Cafe Au Lait! Goat Milk Soap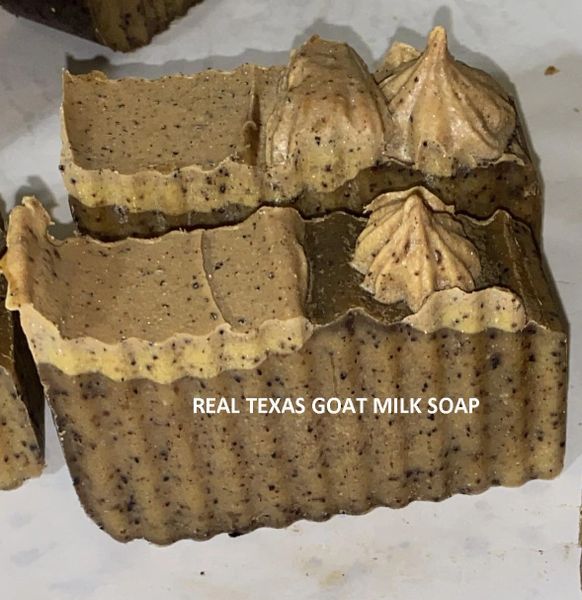 Cafe Au Lait! Goat Milk Soap is back in stock!  Limited Supply!!
Our fantastic goat milk soap.  With the addition of fresh coffee.
If you like coffee, you will love this soap.  Invigorating, pick me up, exfoliating bar.
Large bars approx 4 oz.  Picture is for reference only, each batch is different.
ingredients: lard, goat milk, coffee, coconut oil, castor oil, cocoa and shea butters, tussah silk, zinc oxide.