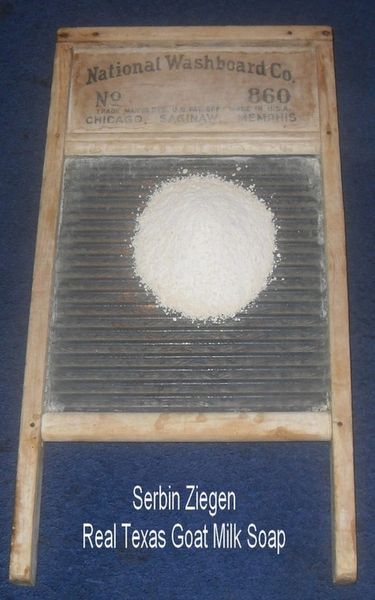 Real Texas Goat Milk Soap hand makes small batches of natural laundry soap.

All ingredients are biodegradable and eco-friendly. Does not contain artificial surfactants.
It is naturally low sudsing so works well in all machines, including HE.

I make these to order and you can pick the scent from what I have on hand from our luxurious high quality essential oils and/or fragrance oils -or it can be unscented.

DIRECTIONS: Use 1 to 2 Tablespoons for front loading washers, 2 tablespoons for top loading machines.
You can add 1/2 cup white vinegar to the rinse cycle or the fabric softener dispenser on a front loader if you need more softening to your clothes.

This is made for every day laundry (at my house that means heavily soiled). For heavily soiled items, add an extra tablespoon.

1lb of laundry soap does up to 32 loads of clothes, in my house it's closer to 16 loads as I usually use 2tbls per load.