The Grinch - goat milk soap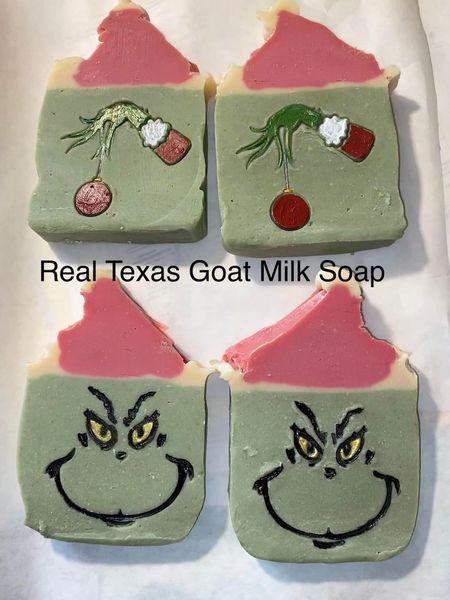 The Grinch is a Christmas Classic and now he can be at your Christmas party.  These will make wonderful gifts, stocking stuffers, or just a nice surprise all around.  This is also goat milk soap, so will be great for your skin.  Scented with Patchouli, Orange and Lavender essential oils.
These are very large bars, weighing between 8-10 ounces each.  Stamped and hand painted by me.
ingredients: goat milk, lard, coconut oil, castor oil, cocoa & shea butters, tussah silk, sodium hydroxide, micas, oxide, activated charcoal.